International Conference
The Economic Development and Social Sustainability Research Group (Universidade da Coruña – Spain) in partnership with the Center of Fundamental and Applied Economic Studies (CSEFA-Constantin Brancusi University of Targu-Jiu, Romania) is pleased to announce the 9th International Conference on Economic Development and Social Sustainability (EDaSS). Due to the sanitarian situation, this year's participation in the Congress will only be online. The conference will be held at the Teams platform, from December 3 to 4, 2020.
The Economic Development and Social Sustainability research group is interested on social science research field. The socio-economic issues and legal framework in a global world are our main focus of interest. We are aware about the key role played for the inclusive economic and social policies as way for getting social sustainability, since they are a key matter for achieving global sustainable development. Our common interest is to conduct research papers, attend and organize national and international conferences, keeping in touch with another researchers worldwide and organizing all kind of activities for sharing with our university students and general public, our main research findings. Summarizing, for boosting research on the socio economic field and its international and national legal framework. University professors, teachers and PhD students at the University of A Coruña (Spain), and international collaborators, are members of our research group.
The EDaSS organizing committee do the best to prepare high quality conference, to be recognized among all researchers. All abstracts submitted will be peer reviewed and published in the proceedings book (with ISSN 2340-3640). In addition, the authors who decide to send and extended version of the word, will have the opportunity of being selected for publishing in prestigious indexed journals.
Conference Venue
Teams platform. (a link will be sent to the participants prior to the conference)
CARMEN DÍAZ ROLDÁN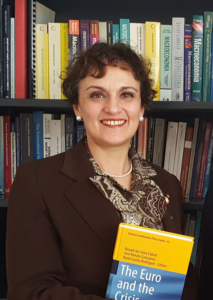 ȚÎRCĂ DIANA-MIHAELA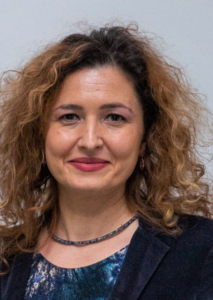 ACELEANU, MIRELA IONELA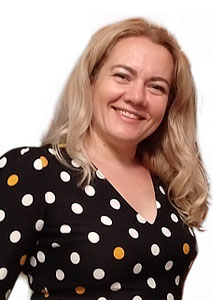 PROGRAM – EDaSS 2020

Thursday, 3rd
18:30 – 19:00
Welcome
19:00 – 20:00
Registration – Information
Friday, 4th
9:30 – 10:00
Opening and Plenary Session
10:00 – 11:30
Keynote Speakers
11:30 – 12:00
Coffe Break
12:00 – 13:30
Parallel Sessions
13:30 – 14:30
Lunch
14:30 – 16:00
Parallel Sessions
16:00 – 16:30
Coffe Break
16:30 – 18:00
Parallel Sessions
18:00 – 18:30
Closing
ORGANIZING COMMITTEE

CHAIR

Isabel Novo Corti
Universidade da Coruña, EDaSS

MEMBERS

María Cendán Castillo
Universidade da Coruña, EDaSS
Dan Dobrota
Lucian Blaga University of Sibiu, Romania
Matias Membiela Pollán
Universidade da Coruña
Iuliana Mihai
Universidade da Coruña
Xose Picatoste
Universidade da Coruña, EDaSS
Ignacio Picatoste Novo
Universidade da Coruña
Enriqueta Villanueva Montero
Universidad Rey Juan Carlos – Spain

SCIENTIFIC COMMITTEE

CHAIR

Isabel Novo Corti
Universidade da Coruña, EDaSS

MEMBERS

Mirela Ionela Aceleanu
Bucharest Academy of Economic Studies, Romania
Agustín Pablo Álvarez Arranz
Universidad de Castilla la Mancha
Alfredo Arahuetes García
Universidad Pontificia de Comillas – Spain
Anelí Bongers
Universidad de Málaga
Carmen Díaz Roldán
Universidad de Castilla-La Mancha e IEI
Fernando González-Laxe
Universidade da Coruña
Walter Leal Filho
Hamburg University
Asunción López Arranz
Universidade da Coruña, EDaSS
Matías Membiela Pollán
Universidade da Coruña
Diana Mihaela Tirca
University "Constantin Brancusi" – Targu Jiu, Romania
Javier Ordoñez
Universitat Jaume I, IEI
Xose Picatoste
Universidade da Coruña
José Manuel Puente
Instituto de Estudios Superiores de Administración, IESA. Venezuela
Santos Miguel Ruesga Benito
Universidad Autónoma de Madrid
Patricio Sánchez Fernández
Universidade de Vigo
José Manuel Sánchez Santos
Universidade da Coruña
Andreea Serban
The Bucharest University of Economic Studies, Romania
Jolanta Sloniec
Lublin University of Technology – Poland
José Luis Torres Chacón
Universidad de Málaga
Laura Varela Candamio
Universidade da Coruña
Magdalena Ziolo
University of Szczecin – Poland