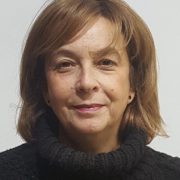 Isabel Novo-Corti
Catedrática de Universidad (CAT-UN)
EDaSS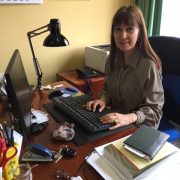 María Asunción López Arranz
Profesora contratada doctora (PC-DR)
EDaSS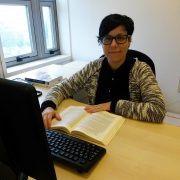 María Carmen Gago Cortés
Profesora Ayudante Doctor (AXU-DR)
EDaSS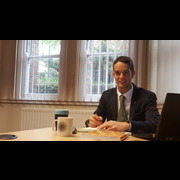 Xose Picatoste
Profesor Contratado Interino de Sustitución (INT-SU)
PhD. in Economics and a Master's Degree in International Migration: research, migration policies, and intercultural mediation from the Universidade da Coruña (UDC)-Spain. Master's Degree in Teaching Secondary Education from the International University of Valencia (VIU)-Spain.
Lecturer at the Universidade da Coruña (UDC), Spain, from 2019. He was a researcher and teacher at the Universidad Autónoma de Madrid-Spain (UAM). He is a member of EDaSS (Economic Development and Social Sustainability) Research Group and a collaborator on SET-LASE (Socioeconomía del Trabajo – Labour Socioeconomics). His research is focused on Public Economics, particularly the labour market, knowledge society, and sustainability, he has been awarded first prize in sociological research for Master's Students (Faculty of Sociology-UDC, 2015) and was a finalist at the COTEC innovative program in 2018. He has published books (Aranzadi-Thomson Reuters) and articles in the most prestigious journals such as the Journal of Cleaner Production, , PlosOne, Telematics and Informatics, Economic Computation and Economic Cybernetics Studies and Research, among others. He has been guest editor of the Central European Review of Economics and Management (CEREM) and International Journal of Innovation and Sustainable Development (IJISD).
He is a member of organizing committees of various international conferences and he has attended and presented papers at numerous international conferences, such as the SASE (Society for the Advancement of Socio-Economics) in Berkeley-USA and Lyon-France and the Latin American International Conference RISE-SASE (Porto Alegre-Brazil, Cartagena de Indias-Colombia, and Heredia, Costa Rica).
He has been a visiting researcher at Vigo University, Spain, Universidad Autónoma de Madrid, Spain or Constantin Brancusi University of Targu-Jiu (Romania). In 2018, he has been a recognized student at the Latin American Centre (Oxford University) under the supervision of Diego Sánchez-Ancochea.
EDaSS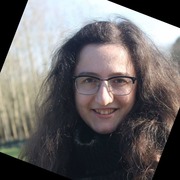 María Cendán Castillo
Contratada predoutoral (PC-PD)
Ph.D. student in Economic Analysis and Business Strategy at the University of A Coruña, Master's Degree in Law, and specialization in International Cooperation, Social Innovation, and Sustainability. She is a researcher and professor at the University of A Coruña, obtaining a Xunta de Galicia predoctoral grant. She is a member of EDaSS (Economic Development and Social Sustainability). Her research focuses on the study of new economic models centered on a change of rationality within the framework of sustainability. She teaches "economic-accounting principles in the company" in the law degree Degree in Law, and "Macroeconomics studies" in the Degree in Business Sciences and in the Double Degree in Business Sciences and Tourism at the University of A Coruña. She is the creator of service-learning projects, gamification in the classroom, and collaborative projects. She is the coordinator of the Green Campus volunteering and awareness team. Doctoral liaison for the coordination of student participation within the framework of the doctoral program of the three Galician universities.
She is a speaker at international conferences such as the International Forum on Evaluation of the Quality of Research and Higher Education (FECIES) or the International Conference on Regional Sciences. She is a speaker at seminars and conferences related to Sustainable Development Goals, poverty, and migration. Active collaboration in third-sector projects related to the social economy and its impact on sustainable development, financed by organizations such as the European Commission, the Xunta de Galicia, and the A Coruña City Council. She is a member of the Organizing Committee of the EDASS International Congress as well as a reviewer for magazines such as the Atlantic Review of Economics or the Spanish Magazine for Development and Cooperation.
EDaSS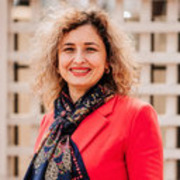 Diana Tirca
Associate Professor
EDaSS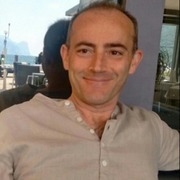 Ernesto D'Avanzo
Associate Professor
He is a Ph.D. on Information and Communication Technology (Artificial Intelligence CV) and degree (Laurea cum laude) in philosophy (thesis in philosophy of science)Associate professor at Università degli Studi di Trento.
He investigates decision models and decision support systems that make use of artificial intelligence methods and techniques (i.e., machine learning and natural language processing) and multivariate analysis, in order to build prototypes to support data-based decisions.
His research areas are: web and analytics for decision making, consumer's behaviour and e-commerce, digital marketing, sustainable decision-making and managerial decisions, corporate social responsibility and sustainable management
EDaSS
Events
These are some of the conferences and events in which the members of the group have participated.
SASE Conference – Attendance – University of California – Berkeley U.S.A. June 24 – 26, 2016:
Our research group has attended the SASE Conference in Berkeley (Moral Economies, Economic Moralities) (California), and presented the next research papers: